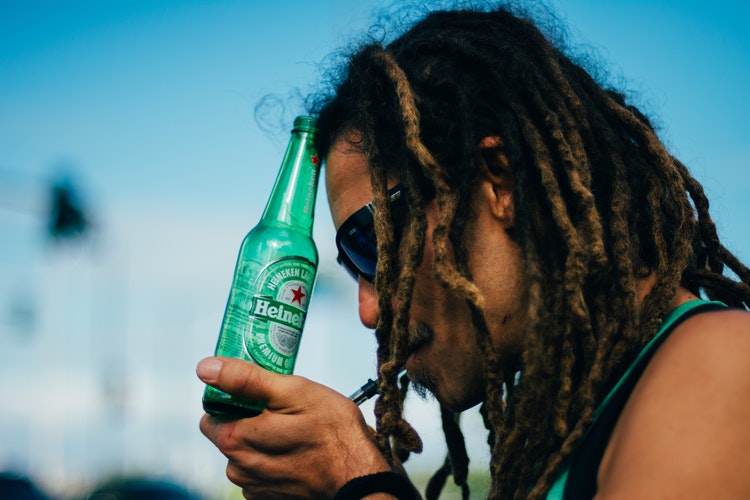 Today we celebrate 420 day! Therefore, High Thoughts team prepared a list of actions you should take that will ensure, you will enjoy and have an awesome 420 day.
1. Have a Day Off
The first thing, that's recommended, but not necessarily needed, is that you have your day as free as possible. If you still go to school, of course, attend it. And if you already work and your boss doesn't approve a day off, don't bitch about it. But try to organize everything in the way, that you'll have as much time to celebrate 420 day as possible.
2. Spend Time with Your Friends
Now we came to the mandatory actions. Firstly, it's necessary that you spend your day with friends. Even if you're not that social, you do have your closest friends. And it's nothing better than spending 420 day with the people you love and are comfortable with. So, gather your gang!
3. Smoke Cannabis
Another crucial thing you must do today, to make your 420 day awesome, is smoking cannabis. Try to get strains that correspond with you and the best buds as possible. Then smoke as much as you can! After all, this is what the day is all about, so missing a key action wouldn't make any sense.
4. Have Enough Food and Liquid
Since you'll be smoking a lot today, you must be prepared for the munchies and dehydration. No matter where you'll spend your day, make sure, you will always have enough food and liquid with you or that you will be close to any store/restaurant/bar. Since nothing ruins the day more as being hungry.
5. Listen to Good Music
Besides doing all stuff mentioned before, you should also listen to good music. Listening to good music always improves mood and experience and is, therefore, a must activity today.
6. Check High Thoughts and Weed Memes
No matter what day is it, checking high thoughts and weed memes on our social profiles
(Facebook/Instagram/Twitter), is always a good decision. But because you'll probably be super stoned today, the experience will be even better.
7. Spend Your 420 Day Outside
Make sure you'll spend your 420 day outside, if possible in nature and smoke one (or two, three…) there. Nothing is better than a good day spent outside on the sun and, on top of that, also stoned. Unfortunately, this only applies if the weather is nice in your hometown.
8. Visit a Festival or 420 Gathering
Last but not least, if possible, go to the nearest festival or bigger 420 gathering. Even though the necessity is only to be surrounded by your friends, your 420 day will be even better if you'll spend it in a bigger crowd, toking altogether.
High Thoughts team wishes you happy 420 day!