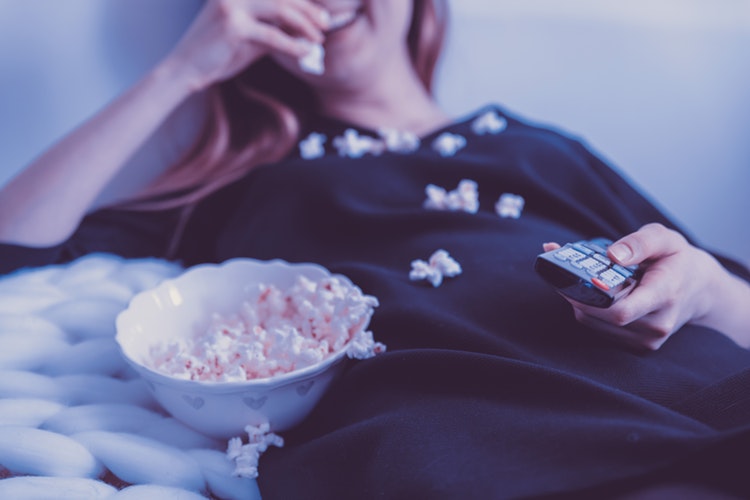 Take a look at High Thoughts list of stoner movies that will always make your day, regardless of the fact if you are a stoner or not. Although, smoking one before watching these stoner movies will definitely make your experience even better.
1. Up in Smoke (1789)
First on High Thoughts list is cult movie Up in Smoke. It's a 1978 American stoner comedy film directed by Lou Adler. The movie is about an unemployed pot-smoking slacker and amateur drummer, Anthony Stoner (Tommy Chong) who ditches his strict parents and hits the road, where he eventually meets Pedro de Pacas (Cheech Marin). They soon get arrested for possession of marijuana but get released on a technicality, allowing them to continue their many misadventures and ultimately compete in a rock band contest, where they perform the raucous tune "Earache My Eye."
2. Friday (1995)
Friday is a 1995 American stoner buddy comedy film directed by F. Gary Gray. It stars Ice Cube, who co-wrote the film with DJ Pooh and Chris Tucker in his first starring role. The film explains in details approximately 16 hours of the lives of unemployed Craig Jones (Cube) and Smokey (Tucker), who must pay a drug dealer $200 by 10:00 p.m. that night. The film also has two sequels: Next Friday (2000) and Friday After Next (2002).
3. Fear and Loathing in Las Vegas (1998)
Fear and Loathing in Las Vegas is a 1998 American black comedy road film adapted from Hunter S. Thompson's novel of the same name. Johnny Depp as Raoul Duke and Benicio del Toro as Dr. Gonzo embark on an initially assigned journey with a journalistic purpose which turns out to be an exploration of the Las Vegas setting under the effect of psychoactive substances. Definitely a must-watch!
4. Half Baked (1998)
Half Baked is a 1998 American stoner comedy film starring Dave Chappelle, Jim Breuer, Harland Williams and Guillermo Díaz. It was directed by Tamra Davis and co-written by Chappelle and Neal Brennan. The story focuses on three not so bright men who come up with a series of crazy schemes to get a friend out of jail.
5. Dude, Where's My Car (2000)
Another on the list of High Thoughts best stoner movies is Dude, Where's My Car?, a 2000 American comedy film directed by Danny Leiner. The film stars Ashton Kutcher and Seann William Scott as two young men who find themselves unable to remember where they parked their vehicle after a night of recklessness. During the movie, they try to figure out what happened last night and where they left their car.
6. Scary Movie (2000)
Scary Movie is a 2000 American horror comedy film directed by Keenen Ivory Wayans. The film is a parody of the horror, slasher, and mystery film genres. It is a story about a group of dumb teenagers that accidentally killed a man. A year after disposing of the body they are stalked by a bumbling serial killer.
7. Knocked Up (2007)
Knocked Up is a 2007 American romantic comedy film written, directed, and co-produced by Judd Apatow, and starring Seth Rogen, Katherine Heigl, Paul Rudd, and Leslie Mann. The movie presents a drunken one-night stand between a slacker and a just-promoted media personality that results in an unintended pregnancy.
8. Pineapple Express (2008)
Pineapple Express is a 2008 American stoner action comedy film directed by David Gordon Green, written by Seth Rogen and Evan Goldberg and starring Rogen and James Franco. The plot is about a server and his marijuana dealer. They're on the run since they witnessed hitmen and a corrupt police officer commit a murder.
9. Ted (2012)
Ted is a 2012 American comedy film directed by Seth MacFarlane. The film stars Mark Wahlberg and Mila Kunis. Ted got its voice and motion capture from the director itself. The film tells the story of John Bennett, a Boston native whose childhood wish brings his teddy bear friend Ted to life. However, in adulthood, Ted prevents John and his love interest Lori Collins from moving on with their lives.
10. We're the Millers (2013)
Last, but not least, is the stoner movie We're the Millers. It's a 2013 American comedy film directed by Rawson M. Thurber. The plot follows a small-time pot dealer (Sudeikis) who convinces his neighbors to pretend to be his family in order to help him smuggle weed from Mexico to the USA.
If you know any other stoner movies that you think are great, please leave a comment below.
And of course, have fun watching!